About me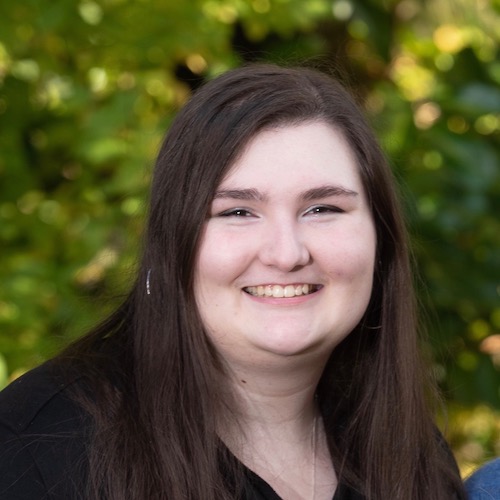 I'm Meredith. I love painting, drawing, and making all sorts of things. I've always enjoyed art, but it wasn't until a couple years ago that I really discovered a passion for it. Now my house is covered in paintings, my computer storage is full of art project images, and all I can think about is when I will get to make something next.
My favorite art style is acrylic pouring. I discovered the technique in 2019 by watching painting videos on YouTube. For a couple months I watched paint pouring videos several times a week, and ultimately I decided I had to try it. I also paint with brushes in acrylics and watercolor/gouache, and I enjoy photography and drawing as well.
I started posting photos of my work on Instagram in January 2020. Art brings me so much joy, and I wanted to share that with others. A few months later, I began selling digital art downloads on Etsy shop, hoping to help cover the costs of my art hobby. Since then, I've been expanding and selling more on Etsy, as well as selling on RedBubble, and selling my canvas paintings locally.
I am currently a student at Portland Community College in Oregon. When I'm not working on an art project or doing homework, I like to read, play with my dogs, and spend time with friends and family.
About Willoughby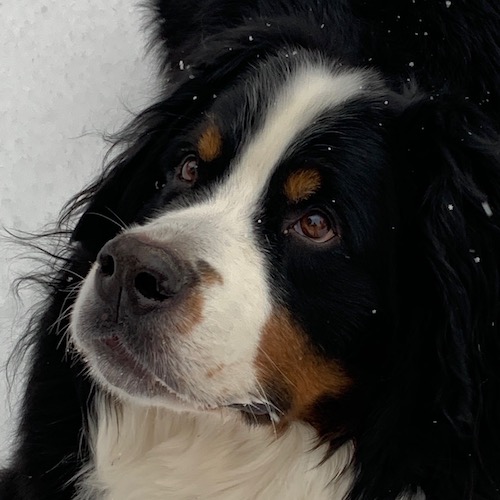 Willoughby is my family's 6 year old Bernese Mountain Dog. He is incredibly sweet and wonderful, and a huge inspiration in my artwork. His furs end up in everything, and my wet paintings are no exception. Willoughby is such a big part of my life and my art, naming my business after him seemed like the only logical choice. My paw print logos are not only a reminder of Willoughby, but are actually from a tracing of one of his paws.
Willoughby likes to spend his time at Scooby Shack with his friends. He also loves to nap, snuggle with his people, and play with Bunny—his favorite toy. Winston, a new little brother for Willoughby, joined us last year, and he keeps Willoughby busy throughout the day.